And the fake news award goes to…
According to CNN, Donald Trump utters at least one "fake" insult a day. Last night, he used the word to hand out his self-proclaimed Fake News Awards to the media outlets and journalists who've painted him in a less than favorable light.
The accolades were presented to those who displayed the best "unrelenting bias, unfair news coverage, and even downright fake news." Why? Well, in the eyes of GOP and many others who are confused about what societal progression really looks like believe Trump is a fearless, pristine leader who's going to march this country into the hands of victory (whatever that means), and that he doesn't receive the respect he deserves. Oh, and because "90% of the media's coverage of Trump is negative."
To shift the perception of the man we're all scared about having the code to America's nuclear football, he and the GOP party proudly present the first ever Fake News Awards (while also listing 10 positive things that have happened since Donald Trump has taken office – like "historic tax cuts and relief for hardworking Americans" or getting "ISIS [to] retreat, having been crushed in Iraq and Syria").
Onto the winners.
1. The New York Times' Paul Krugman claimed on the day of President Trump's historic, landslide victory that the economy would never recover.

2. ABC News' Brian Ross CHOKES and sends markets in a downward spiral with false report.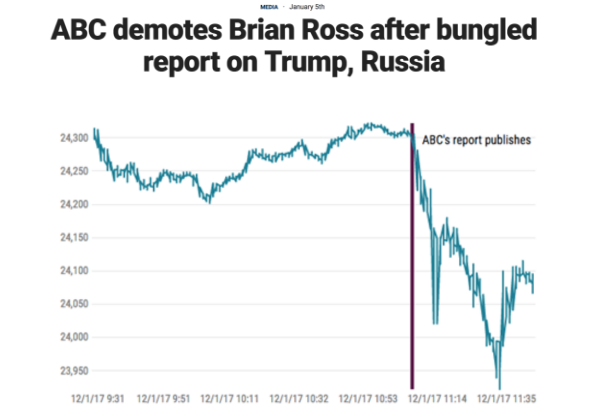 3. CNN FALSELY reported that candidate Donald Trump and his son Donald J. Trump, Jr. had access to hacked documents from WikiLeaks.

4. TIME FALSELY reported that President Trump removed a bust of Martin Luther King, Jr. from the Oval Office.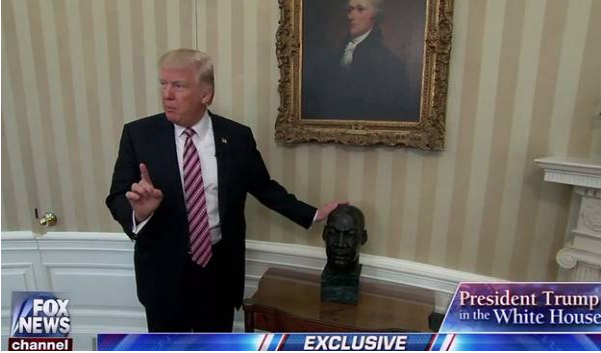 5. Washington Post FALSELY reported the President's massive sold-out rally in Pensacola, Florida was empty. Dishonest reporter showed picture of empty arena HOURS before crowd started pouring in.
.@DaveWeigel @WashingtonPost put out a phony photo of an empty arena hours before I arrived @ the venue, w/ thousands of people outside, on their way in. Real photos now shown as I spoke. Packed house, many people unable to get in. Demand apology & retraction from FAKE NEWS WaPo! pic.twitter.com/XAblFGh1ob

— Donald J. Trump (@realDonaldTrump) December 9, 2017
6. CNN FALSELY edited a video to make it appear President Trump defiantly overfed fish during a visit with the Japanese prime minister. Japanese prime minister actually led the way with the feeding.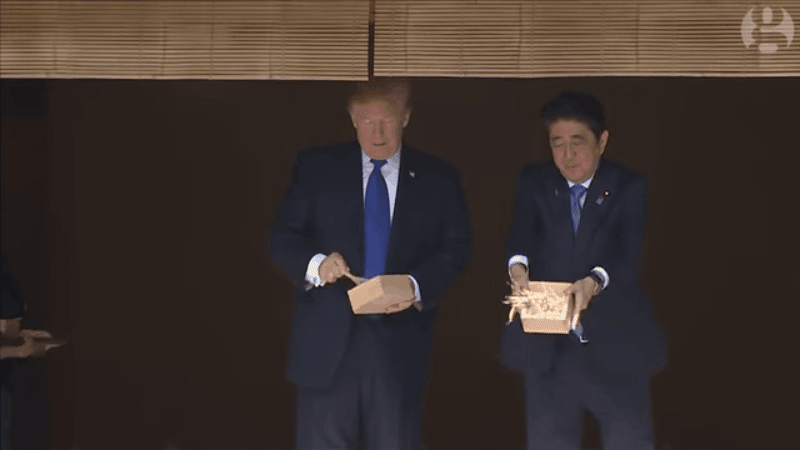 7. CNN FALSELY reported about Anthony Scaramucci's meeting with a Russian, but retracted it due to a "significant breakdown in process."

8. Newsweek FALSELY reported that Polish First Lady Agata Kornhauser-Duda did not shake President Trump's hand.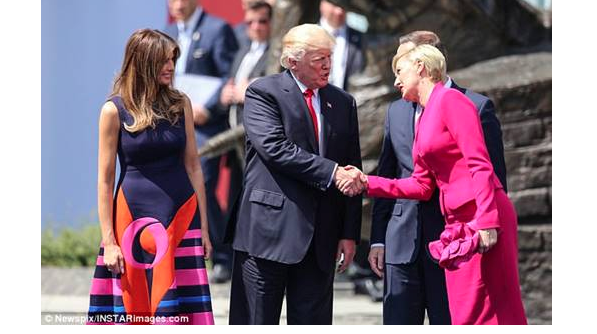 9. CNN FALSELY reported that former FBI Director James Comey would dispute President Trump's claim that he was told he is not under investigation.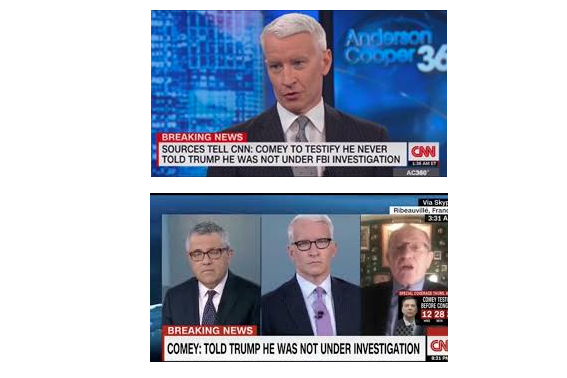 10. The New York Times FALSELY claimed on the front page that the Trump administration had hidden a climate report.

11. And last, but not least: "RUSSIA COLLUSION!" Russian collusion is perhaps the greatest hoax perpetrated on the American people. THERE IS NO COLLUSION!
Well, now that collusion with Russia is proving to be a total hoax and the only collusion is with Hillary Clinton and the FBI/Russia, the Fake News Media (Mainstream) and this phony new book are hitting out at every new front imaginable. They should try winning an election. Sad!

— Donald J. Trump (@realDonaldTrump) January 5, 2018
Get the full awards breakdown here.